pdfFiller is not affiliated with any government organization
Fannie Mae 3735 2021-2023 free printable template
Show details
Hide details
The Contractor will give Lender the name address and telephone number of each person that has a contract with Contractor to supply MULTISTATE CONSTRUCTION LOAN AGREEMENT Single-Family Fannie Mae MODEL DOCUMENT Form 3735 11/01 rev. 07/21 Page 1 of 12 materials or labor for the Work each a Supplier. THIS IS A MODEL DOCUMENT FOR USE IN FANNIE MAE CONSTRUCTION LOAN TRANSACTIONS. THIS FORM IS PROVIDED AS AN EXAMPLE AND HAS NOT BEEN EVALUATED FOR VALIDITY AND ENFORCEABILITY IN ANY JURISDICTION....
Get, Create, Make and Sign construction contract agreement
Get Form

eSign

Fax

Email

Add Annotation

Share
How to fill out model loan agreement 2021-2023
Point by point, here is how to fill out a model loan agreement:
01
Gather the necessary information: Start by collecting all the required details such as the names and addresses of the lender and borrower, the loan amount, interest rate, repayment terms, and any collateral involved.
02
Review the terms and conditions: Carefully read through the entire model loan agreement to ensure you understand each clause and the obligations it entails. Make note of any sections that may need modification or additional information.
03
Customize the agreement: Tailor the template to your specific loan requirements by filling in the blanks, inserting the appropriate information from the borrower and lender. Amend any sections that need particular attention or clarification.
04
Define the loan terms: Clearly outline the loan amount, interest rate, repayment schedule (including any grace periods), and the consequences of late or missed payments. You may also want to specify any penalties or fees associated with early repayment or loan default.
05
Consider collateral and guarantees: If the loan agreement involves collateral or personal guarantees, include thorough descriptions of the assets being pledged or the individuals providing guarantees. Be sure to include provisions that outline the process for valuing and releasing collateral or enforcing guarantees in the event of default.
06
Seek legal advice (if needed): While model loan agreements provide a helpful starting point, it's always wise to consult with a qualified attorney to review the document for compliance with local laws and regulations. They can offer guidance and make any necessary changes to protect your interests.
07
Review and finalize: Once you have completed all the necessary sections, take a final look at the agreement to ensure accuracy and consistency throughout. Make any adjustments or corrections and double-check the formatting and numbering. Finally, have both parties sign the agreement to indicate their acceptance and understanding of the terms.
Who needs a model loan agreement?
01
Individuals lending money: Whether you are lending a substantial amount to a family member or friend, or providing a small loan to someone in need, having a model loan agreement can help protect your investment and ensure that both parties understand and agree to the terms.
02
Small businesses: Small businesses often require loans to fund their operations or expansion plans. Using a model loan agreement can assist in setting clear expectations between the business owner and the lender, minimizing potential disputes or misunderstandings.
03
Financial institutions: Banks and other financial institutions commonly use loan agreements with their clients. Having a model loan agreement as a starting point can save time and streamline the process of creating individual loan agreements for every customer.
In summary, anyone involved in lending or borrowing money, whether on a personal or professional level, can benefit from a model loan agreement to establish clear terms, protect their interests, and ensure transparency and compliance.
This is how it works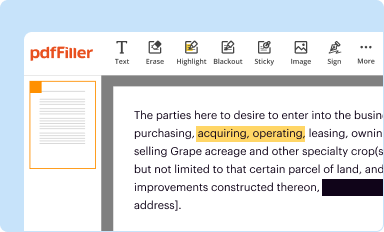 Edit your model loan agreement 2021-2023 form online
Type text, complete fillable fields, insert images, highlight or blackout data for discretion, add comments, and more.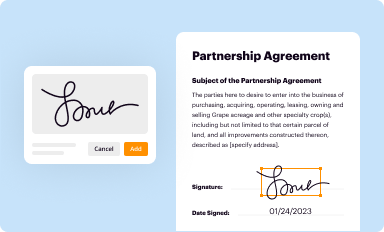 Add your legally-binding signature
Draw or type your signature, upload a signature image, or capture it with your digital camera.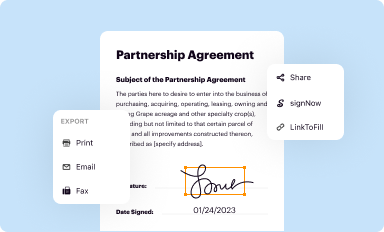 Share your form instantly
Email, fax, or share your model loan agreement 2021-2023 form via URL. You can also download, print, or export forms to your preferred cloud storage service.
Editing model loan agreement online
Follow the steps below to benefit from the PDF editor's expertise:
1
Log in to account. Click Start Free Trial and sign up a profile if you don't have one.
2
Prepare a file. Use the Add New button. Then upload your file to the system from your device, importing it from internal mail, the cloud, or by adding its URL.
3
Edit form construction agreement. Replace text, adding objects, rearranging pages, and more. Then select the Documents tab to combine, divide, lock or unlock the file.
4
Save your file. Select it in the list of your records. Then, move the cursor to the right toolbar and choose one of the available exporting methods: save it in multiple formats, download it as a PDF, send it by email, or store it in the cloud.
With pdfFiller, dealing with documents is always straightforward.
Fannie Mae Construction Loan is not the form you're looking for?
Search for another form here.
Comments and Help with form 3735
Video instructions and help with filling out and completing model loan agreement
Instructions and Help about fannie mae construction form
Hi this is Rick with California construction loans calm and in this video we're going to show you how to fill out a standard loan application or as we call it a standard 1003 loan application again you can always access the download or download the application package by clicking on the icon here on the home page at California construction once calm I've already inputted the password to access this package remember the password is home h on e that's the password to get access to this information, and we kept it really simple, so it's easy to remember I'm going to open up this standard 10030 application which I've already done that right here, so this is the standard uniform residential loan application and the things I'm going to point out here are just simply the most important things the loan amount that is simply a guesstimate at this point your let's say you think the loan amount is going to be $500,000 then you would want to write that in there the subject property address is simply where you're building your land address and the next item you want to check off is whether this is a construction a permanent loan or just you know a construction only loan and whether it's your primary residence secondary residence or investment this line right here is important to fill out the year you bought the property the original cost in other words what you paid for it the amount of existing liens on the property if any and the value of the property as it currently sits if you've spent money on well septic water sewer cost of improvements you put that number in here and then total it up and again the other items are really not that important at this time you always want to make sure you put your name social security number and as legible as possible we get sometimes to get applications where we can barely read the social, and it just simply doesn't allow us to do a pre-qualification, so that's very important right there your employer information you always want to make sure you got the job title in there how many years you've been working at that particular job the address those are important items that sometimes we find missing as far as income you want to put your monthly gross income, so sometimes we get applications where the customer put they need the yearly income and set up the monthly so make sure you put the monthly in there, and it's sometimes a little confusing most times we can figure that out if you're currently renting or your current mortgage your present address you just put that into this section and propose we can figure that out for you once we do a pre-qualification this has become probably the most important part of an application which is your assets liquid assets such as your checking savings 401k, so you put checking maybe here savings here so on and so forth the other liquid assets that's very important is the vested interest in your retirement fund, so those numbers right there are very important for us to make sure that you...
FAQ
What is model loan agreement?

A model loan agreement is a legally binding agreement between a lender and a borrower that outlines the terms and conditions of the loan. It should include details such as the loan amount, interest rate, repayment schedule, and any other conditions or restrictions imposed by the lender. The model loan agreement should also include clauses to protect the lender in the event of non-payment or default.

How to fill out model loan agreement?

1. Read through the entire loan agreement to make sure you understand all the terms and conditions. 2. Fill in the borrower's information, including name, address, and Social Security number. 3. Fill in the lender's information, including name, address, and contact information. 4. Fill in the loan amount, interest rate, repayment terms, and due date. 5. Sign and date the agreement, along with any witnesses if required. 6. Make copies of the completed loan agreement to keep for your records.

What is the purpose of model loan agreement?

The purpose of a model loan agreement is to provide a standardized contract between a lender and borrower. It sets out the terms and conditions of the loan, including the loan amount, interest rate, repayment schedule, and any other necessary details. It provides a legally binding document that both parties can refer to if there is a dispute.

What information must be reported on model loan agreement?

1. The names of the borrower and the lender. 2. The loan amount. 3. The interest rate, repayment terms, and any additional fees. 4. A repayment schedule. 5. Late payment charges and other penalties. 6. The purpose of the loan. 7. The date the loan is to be repaid. 8. A clause stating the loan is secured by collateral, if applicable. 9. A clause specifying who is responsible for legal fees in the case of a dispute. 10. A clause specifying which law will govern the agreement.

What is the penalty for the late filing of model loan agreement?

The penalty for the late filing of a model loan agreement will depend on the specific laws and regulations of the jurisdiction in which the agreement is being filed. Generally speaking, the penalty for filing late can range from fines to criminal charges.

Who is required to file model loan agreement?

There is no specific individual or entity that is "required" to file a model loan agreement. A model loan agreement is typically a document used as a template for creating a loan agreement between a lender and a borrower. It can be used by anyone who wants to create a loan agreement for their personal or business purposes. However, it is important to note that specific laws and regulations may vary by jurisdiction, and it is always recommended to consult with a legal professional to ensure compliance with local laws and regulations when creating any legal document, including a loan agreement.

How do I make changes in model loan agreement?

The editing procedure is simple with pdfFiller. Open your form construction agreement in the editor. You may also add photos, draw arrows and lines, insert sticky notes and text boxes, and more.

Can I sign the fannie mae construction loan electronically in Chrome?

Yes. By adding the solution to your Chrome browser, you may use pdfFiller to eSign documents while also enjoying all of the PDF editor's capabilities in one spot. Create a legally enforceable eSignature by sketching, typing, or uploading a photo of your handwritten signature using the extension. Whatever option you select, you'll be able to eSign your fannie mae model in seconds.

How do I edit construction loan agreement on an iOS device?

Use the pdfFiller app for iOS to make, edit, and share loan agreement construction sample form from your phone. Apple's store will have it up and running in no time. It's possible to get a free trial and choose a subscription plan that fits your needs.